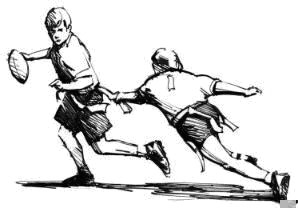 New Bern Parks and Rec. 7 v 7 Flag Football
7 on 7 Flag Football league will begin on Sunday September 10th and run through October 29th. All games will be played at Lawson Creek Park. For questions contact Gus Hill (252)639-2908 or by email
How to Register:
Go to the Stanley White Rec. Center and register in the front office.
Checks can be made out to The City of New Bern
Registration:
Teams are limited to an 11- man roster. The cost is $25 per player. Registration needs to be turned in at Stanley White Rec. Center no later than September 6th. Note: A maximum of 12 teams can participate. The first 12 to turn in the registration forms will be entered.