Announcements & News
KIDSVILLE 2.0
Kidsville is a tradition that has been in the New Bern community since 1994. This unique wooden playground has been an entertaining and creative outlet for thousands of children over the years. After 24 years of service, it is now time to replace the aging structure due to safety concerns. The budget for the new Kidsville 2.0 is $300,000. The City of New Bern has agreed to match donations $1 for $1 up to $150,000. WE NEED YOUR HELP! Please click on the following link for
Kidsville 2.0 Sponsorship Opportunities
.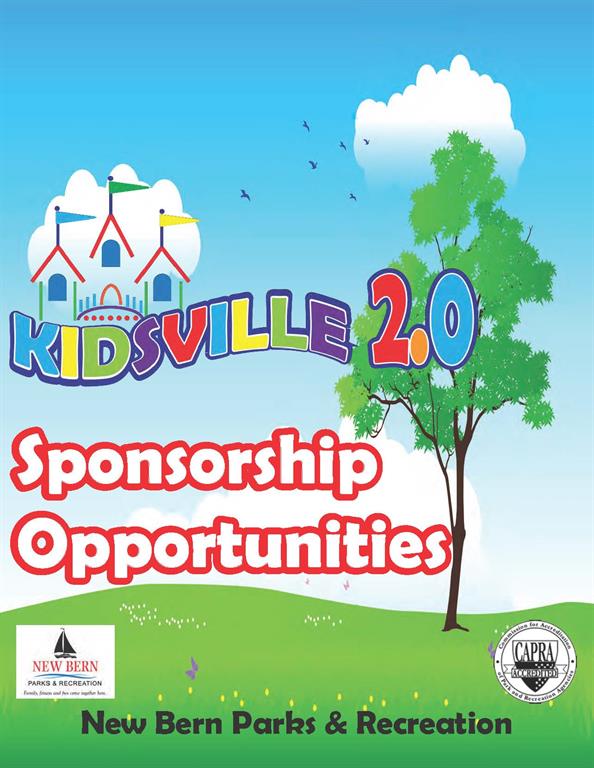 HURRICANE FLORENCE UPDATE
PARKS & RECREATION UPDATE:
*Parks & Recreation Administration has been relocated to the New Bern Aquatic Center (1155 Laura Lane) due to flooding. For information, please call 252-639-2901.
*The Stanley White Recreation Center is Closed until further notice, due to flooding.
The Union Point Park boat launch is OPEN.
The Lawson Creek Boat Launch #1 is currently OPEN. Launch #2 is closed until further notice.
The Glenburnie Park Boat Launch is currently OPEN.
Please stay tuned for further updates.
Summer Camps