Here's what's coming up on the
Parks & Recreation calendar.
Prepare to have fun!
33rd Annual Coastal Christmas Flotilla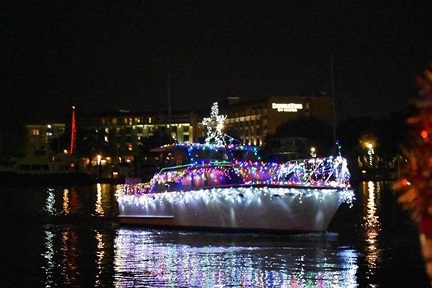 In the weeks preceding this community event, boats from all over feverishly prepare and decorate their boats with thousands of Christmas lights, moving and animated holiday characters, along with some creative visual effects that make the river sparkle and glow.
"This year's Flotilla had to be one of the best in recent years. Twenty-four boats participated to parade their "holiday spectaculars" up and down the Neuse and Trent rivers for all to enjoy. This was one of the largest years ever! We noticed a concentrated effort by participants to provide a flotilla that offered something truly unique and entertaining, with stationary figures or decorations that towered well over 15-20 feet high, along with musically coordinated light shows. It was amazing! We hope to increase participation next year and continue to build this event into something bigger and more spectacular each year" states Nicole Dewar, New Bern Parks and Recreation
The New Bern Grand Marina Yacht Club offered all first place winners a gift certificate for a free two-night stay at the marina. The two highly sought after trophies returned and were presented to Dustin Tyson, who won Best Overall Power Boat, and to Ed & Nancy Childs, who won Best Overall Sail Boat. After much success last year, AT&T again offered Text-to-Vote, giving Flotilla spectators the opportunity to vote for their favorite entry.
A number of other entrants also won secondary and third place awards. They are:
Mike Thorsby– 1st runner up 25" and under – Powerboat
Don Simpson – 2nd runner up 25" and under - Powerboat
Bill & Lib Harris– 1st runner up 26"+ - Powerboat
Andy & Linda Garrow – 2nd runner up 26"+ - Powerboat
Troy & Mary Daugherty- 3rd runner up 26"+ Powerboat
Sean Bradford-- 1st runner up 26"+ Sailboat
Thank you to this young group of ladies and gentleman who volunteered to be some of our favorite Christmas characters on the night of the Flotilla, Santa's elves, Rudolph, Bernie the Bear, and Minions!
If you'd like to participate in next year's Flotilla, please contact Nicole Dewar by email at
dewarn@newbern-nc.org
or by phone by calling (252) 639-2902.
4th of July Celebration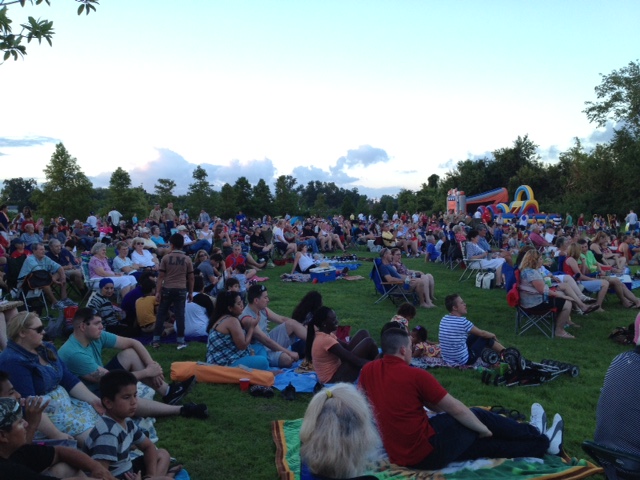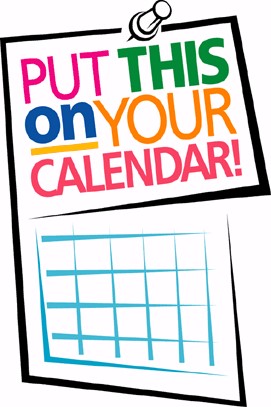 Wednesday, July 4, 2018, at Lawson Creek Park and Union Point Park. Activities begin at 5:30pm. Live music, DJ, Dance Contests, Inflatables, Foodtrucks and more! As nighttime nears, you will enjoy a spectacular fireworks show.For more information, call 252-639-2901.
Festival of Fun April 21, 2018
This year marks the 18th year for Easter North Carolina's premiere Children's event. Join us at Union Point Park on April 21, 2018, from 10 am to 3 pm for a day full of games, inflatable rides, costumed characters, great food, stage performances, kid-friendly vendors, educational information, arts & crafts and fun. For more information or interested in being a vendor, contact Nicole Jacobs Dewar at 252-639-2902 or by email.
Neuse River Senior Games & Silver Arts
This is an Olympic-style event and art exhibit for adults 55 and better. Call (252)639-2912 for registration information. Headquartered at West New Bern Recreation Center in April and May each year. Click here for more information.